Kiroyera  Consulting specialises in delivering business and educational solutions in the Tourism, Environmental & Travel sectors within the Kagera  Region and across Africa.
Mary Kalikawe* is the principal consultant, bringing over 35 years of hands-on expertise in working for the travel and tourism sector. During her long career, she has forged strong working partnerships with specialists across many fields, enabling her to create and lead teams within Kiroyera Consulting that deliver results on time and within budget, for public bodies and private businesses across Africa.
*Mary can be contacted to work on individual projects
Kiroyera Consulting is a forward looking consultancy of highly skilled, industry professionals with the relevant experience to successfully deliver projects of any size.
Climate Change & Biodiversity: Awareness, Mitigation and Adaption in Kagera Region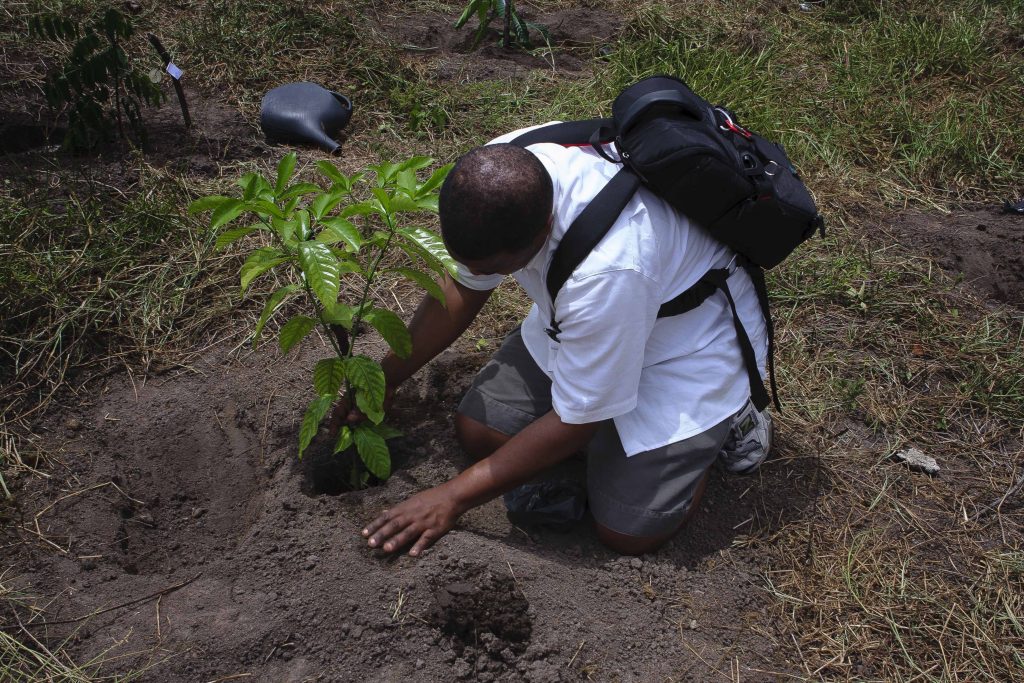 Mary has worked in collaboration with the KAGERA DEVELOPMENT AND CREDIT REVOLVING FUND (KADETFU) on Climate Change Awareness, Adaption and Mitigation in the Kagera Region of Tanzania in light of COP26 resolutions.
She continues to develop her awareness and knowledge in the area of Climate Change and its impact on the tourism sector. 
In 2020 Mary was honoured to be appointed a Brand Ambassador for the African Tourism Board where she leads the committee to grow Africa Domestic, Regional and Intra-Africa Tourism.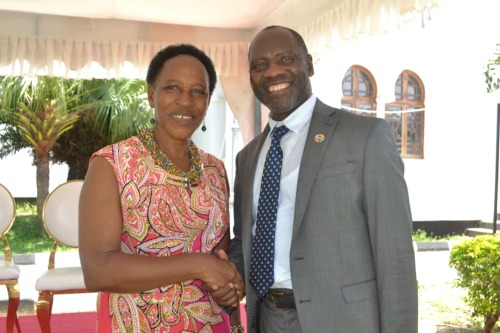 Mary Kalikawe & Cuthbert Ncube (Chairman African Tourism Board)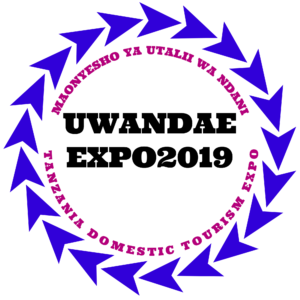 In 2019 Mary (in conjunction with AWOTTA ) launched 'UWANDAE EXPO!', a 3 day event that promotes and celebrates what Tanzania has to offer businesses and residents in the growing domestic travel market.  
UWANDAE EXPO was successfully repeated in 2020 and (post-Covid pandemic) is set to return – to be confirmed.  
Mary was appointed Team Leader in the Tanzania Ministry of Foreign Affairs border trade project 2016-2017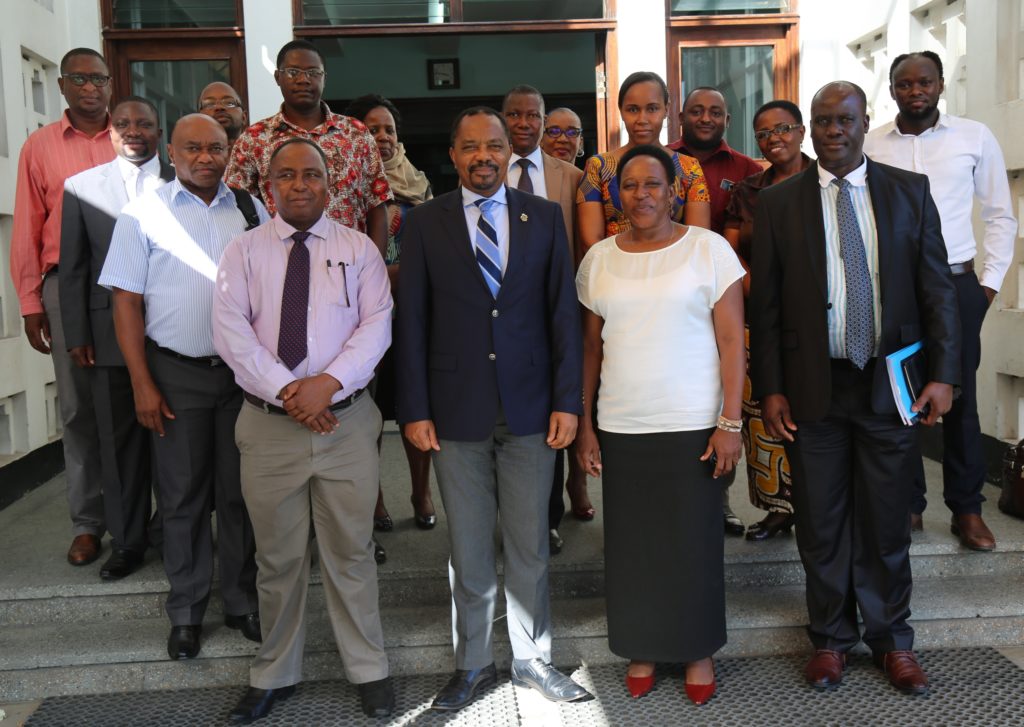 September 2017: (front row, from left to right), Professor Godwin Mjema, Permanent Secretary Dr Aziz Ponary Mlima, Mary Kalikawe, Ministry Director of Procurement Mr Manyama
Our Mission
In 2001, Kiroyera Consulting was formed to help organisations and companies across Sub Sahara Africa develop their interests in the tourism industry. Since then, the company has expanded to work with agencies and groups from across Europe, the America's and Asia, and remain committed to the sustainable growth and development of the travel and tourism sector on a global scale.
Experience
Domestic Tourism Development
100%
Strategic Planning & Business Development
100%
Wildlife and Environment
95%
Training, Development & Mentoring
85%
Financial Audits & Reporting
80%
0
regional & international awards
Areas of Expertise
Tourism & Strategic Dev.
We deliver solutions that improve productivity, streamline business operations and help drive transformation. Our practical, innovative solutions are linked to measurable development goals.
Sustainable Conservation
We forge partnerships with senior executives and local communities in bringing about working solutions which achieve sustainable environmental goals and protect wildlife and cultural heritage.
Trade & Transportation Policies
We call upon best in class procedures and systems to deliver comprehensive insights, helping decision makers shape and deliver robust policies and regulations which make a positive difference.
People & Training Development
We put people first, and leverage human capital to help design and execute critical work programs. We specialise in delivering business driven HR processes to innovative, leadership and change programs.
Contact Us
Do you have questions about how we can help your organisation? Please send us an email or call as we would be delighted to speak to you. Mary has bases in both Bukoba (Kagera) and Dar es Salaam.
Your details are kept strictly confidential as stated in our privacy policy.